I have been working with Ash and his SEO consultancy company for over 10 years. He works very closely with us and has delivered outstanding results. He genuinely cares about the business and the importance of continual innovation to ensure you stay a head of your competitors. His attention to detail and his ease of communication (anytime) make the relationship one of my strongest!
Andrew Fennell
Pestrol Australia | www.pestrol.com.au
Hi Ashley, I just wanted you to know what a great response we have had to the Website optimisation you did for us. We have received a lot of enquiries from the various search engines you placed us on, plus had a lot of positive comments from our new customers. Many thanks
Ailsa
Easy Blinds Ltd | www.easyblinds.co.nz
Thank you for all your help and great work Tiger Containers wouldn't have grown the way it has without your work. I will be recommending you to anyone who needs SEO Work.
Michael Hockam
Tiger Containers | www.tigercontainers.com
Ashley has great knowledge and professionalism. Ashley has assisted us in improving our website and website rankings. He has delivered great results in achieving higher Google rankings for Play Poles. In a short time Play Poles were leading the top positions for all our target phrases…
Amanda Coburn
Play Poles Pty Ltd | www.playpoles.com.au
Ashley from Website Strategies did an awesome job in bringing my website queenslandmotorcycleschool.com.au up the Google ladder. I had no idea that Google was so complicated in the way it did its searches, but Ashley made it all so clear and simple even to someone like myself with very little computer experience. Thank you!
Mark Langford
Queensland Motorcycle School | www.queenslandmotorcycleschool.com.au
It become clear to me recently that in moving my business forward I would have to pay an SEO specialist or learn SEO skills myself. I decided on undertaking an SEO course with Ashley from Web Strategies. I found this course very straight forward and easy to understand. I also liked the fact that it was one on one as you are able to travel though the course at your own pace. The course is very informative and opened my eyes to a whole range of web strategies that I was unfamiliar with. I believe that completing a Website Strategies SEO course is one of the most valuable investments you can make for the future of your business.
Darren Keenan
Noosa Sun Motel | www.noosasunmotel.com.au
Ashley from Website Strategies has been working with us over the past three months to get our website ranked higher in Google. He has done an amazing job and we are now ranked on the first page of Google for our main key phrases. He has completed what he set out to do…
Hennessy Building Projects | www.henbuild.com.au
I have been working with Ashley from Webstrategies for over 10 years. Initially he completed SEO work on our website every 6 months. I was so impressed, that I decided to use his services on a monthly basis. For the last 8 years Ashley has consistently adjusted our website to maximise SEO visibility. We receive a monthly report with statistics. We often follow up on Skype to discuss the report and brain storm the next plan of action. Ashley is very easy to work with and always goes the extra mile to satisfy our requirements. When ever I am stuck with something, I can ask Ashley and he will give me sound advice. I trust him and that is very important to me. There are too many companies out there that are not genuine, but with Ashley, I feel that every dollar we spend is more than justifiable. I would strongly recommend Ashley from Webstrategies if you are looking for reliable, trustworthy service.
Harald Leeuwenburgh
Director & Owner | A1 Driving School Ltd | www.a1drivingschool.co.nz
I have been using Ashley's services at Website Strategies Pty Ltd continuously for just over 5 years. He has been able to place my business on page 1 (and right up the top of the page) of every relevant google search that potential customers would do if they were looking for the services that my business offers. As a result of this we get multiple enquiries every month with most of them turning into sales. His services have been well worth the investment. I am very happy to recommend Website Strategies Pty Ltd to anyone that wants to substantially increase their sales by having a prominent presence on the internet. He is also a pleasure to deal with.Fernando Ortiz.
Managing Director | Blue Collar People | www.bluecollarpeople.com
We appreciate the integrity it takes to provide SEO that is legitimate and honest and isn't just a short cut to immediate wins that comes back to bite later. You've been very easy to work with and an integral resource to our marketing department. A big thank you from CDL for the magnificent work you're doing!
Blake Gwilt
CDL Insight Consulting | www.cdlinsight.co.nz
Ashley was recommended to us at the early stages of launching our ecommerce website. He is great to bounce ideas off and expertly guides us through the process of what needs to happen. His monthly SEO work has pushed our website up onto page 1 of Google for many of our keyphrases. We are provided with an excellent report at the end of each month and discussion as to what we should implement next. Ashley has no doubt helped our websites performance and we wouldn't have got this far without him.
Debbie McGee
Wedding For You | www.weddingforyou.co.nz
Get more business from your website!
Ashley Bryan is an SEO Consultant who provides assessments and recommendation reports related to the effective and safe ranking of your website on Google.
Ashley's SEO knowledge is advanced; I have a comprehensive understanding of all areas of relevance to the field and the factors that affect Google rankings.
All of Ashley's recommendations comply with industry best practice, are white hat and pertain to all aspects of the Google search results; Universal, Image, Video, Local, Mobile etc.  Areas of focus include on-site, off-site, technical, links, social signals, visitor intent/behaviour/stage in the sales process, and how these factors all combine and interrelate to drive performance in the search results.
Ashley actively monitors the latest Google requirements, algorithm updates and changes.  Ashley develops short term action plans, long term SEO strategies and remedial recommendations where penalties may have occurred, such as the "Panda" or "Penguin" updates, and uses analytical tools to gather data, establish history/baselines and to assess current status.
Ashley provides custom reports detailing my assessments and recommendations, designed to meet your exact business requirements.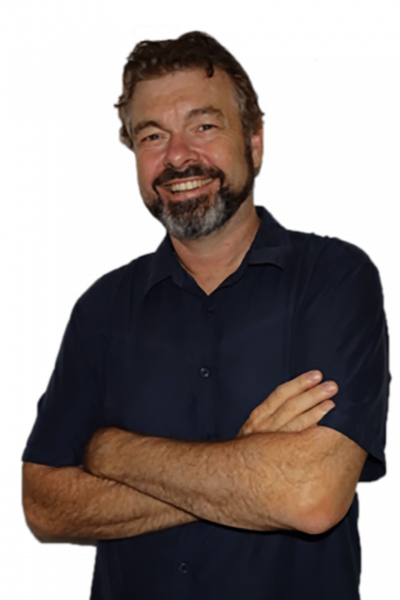 Ashley prides himself on a performance-based, results-driven approach, high attention to detail and excellent communication skills.  His work will be delivered on time and to the highest standard.
Ashley offers website optimisation services designed to increase the success of your website (I.E. GENERATE MORE BUSINESS).
Ashley has a sales-focused approach – YOUR sales! Our emphasis is on the quantity and quality of sales and leads generated by your website. All activities must contribute to this bottom line.
Ashley emphases on YOUR success – you generate a positive Return On Investment with Webstrategies.
Full measurement and reporting – full tracking of visitor activity from source through to action (e.g. sale or lead), and full reporting to you.
To achieve success Ashley will get to know your business and target market. Then, he will create a strategic plan to measurably increase the business generated from your website. His services cover the following factors which contribute to the success of your website:
Correct any technical issues with your website. These come up from time to time and it's important we address them. So, we'll need access to your web developer.  If you don't have a good one, I can find you one.
Adjust the content of your website. This may mean changing content, writing new content, writing blog posts (you'll need a blog) or creating other website assets.  This is the foundation of SEO; we want you to become an online leader in your field.
Participate in Social Media. It's starting to become important for SEO, and we'll do it at a level that is appropriate for you and your business, and in line with what your competitors are doing.
Earn and build links into your website. This is still very important for SEO and we'll build valuable links safely.
"I'll help you increase your website's rankings using industry best practices in an easy-to-understand way."