How To Develop an SEO Strategy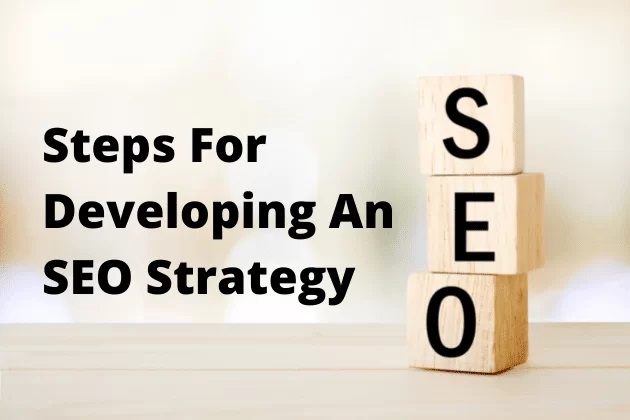 Ashley Bryan
Published On May 12,2021
Having an effective SEO (Search Engine Optimisation) strategy in place is paramount to the success of your website or online business. Good SEO leads to free, organic traffic from the search engines, and it's this traffic that you really want to be targeting. In this post we'll be taking a look at some ways to develop an SEO strategy so you can vastly increase the number of organic visitors to your site.
What Is an SEO Strategy?
It's about having a plan to increase the rankings of your website and its content in search engine results. Different strategies can be more effective for different niches, so it's important to discover what generally works best for the niche or business you're in. Spending time doing your research on this will be time well spent, as you'll discover loads of handy tips.
Developing an SEO strategy will work as a guideline of what to do and when, with the overall aim of elevating your website and brand, improving your rankings over a period of time and keeping your content high in the search results.
You'll develop a series of steps to take to make your site is more search engine-friendly.
Get help: https://websitestrategies.com.au/website-strategist/
Do a Course On SEO
The cool thing about anything to do with the online world, is there is bound to be some form of training you can do to learn the basics, at the very least.
If you know very little about SEO but want to learn, then a course is a good place to start.
Start here: https://ashleybryanseotraining.thinkific.com/
Make a List of Keywords
Google and the other search engines still place emphasis on keywords that are relevant to your niche, so you'll want to make a list of keyword phrases to target with your content in a bid to get on the first page of search results for that keyword.
Google Suggest will offer up some keyword ideas, as will any free or paid keyword research tools. Long tail keywords are better as they are less competitive. Try keyword phrases with 4 or more words in them.
Good keyword research tools:
https://answerthepublic.com/
https://keywordtool.io/
https://www.webfx.com/seo-tools/faqfox/
https://neilpatel.com/ubersuggest/
Work Out What's Already Working and What's Not
Google Analytics helps you determine which pages of your site are getting the most traffic. Study these pages and see if you can determine what's been done right as compared to pages that are getting little to no traffic.
Maybe you targeted keywords on the pages that are doing well, or they might have grown quite a few natural backlinks. Learning why one page works while another doesn't can help you improve those pages that are under performing.
Consult With a SEO Specialist To Develop a Winning Strategy
If you have no idea about SEO or simply don't have the time to develop and implement strategies, then get in touch with a SEO professional. A specialist SEO consultant will have the tools to analyse your website and determine where it can be improved and how, so it's worth the investment.