How to Remove Yourself as a Manager of Someone Else's Google Business Profile [VIDEO]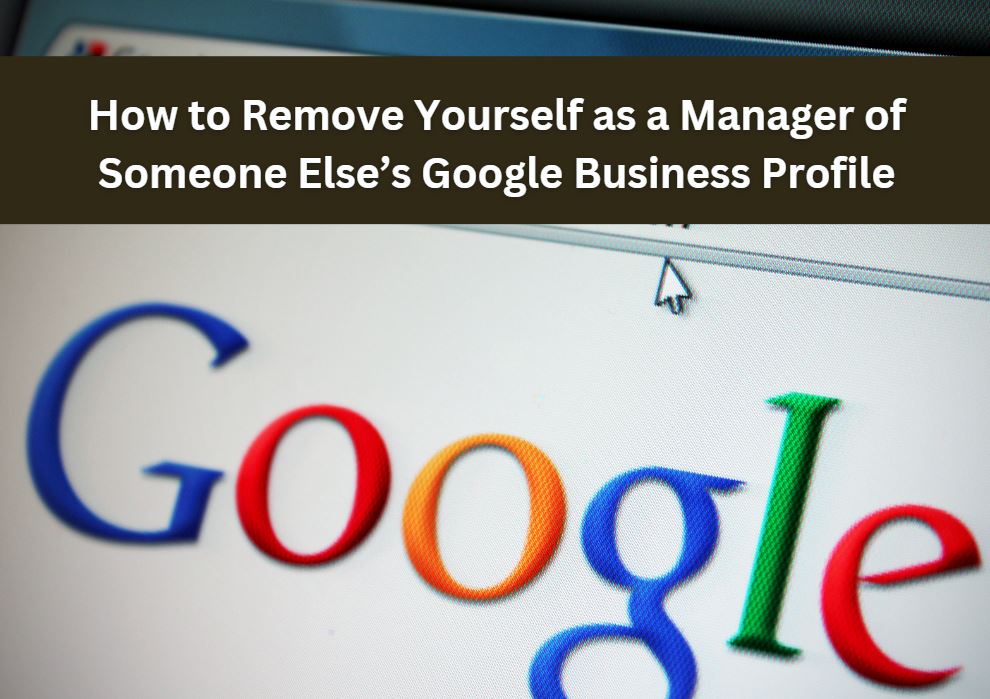 Ashley Bryan
Published On Apr 12,2023
Welcome to this video on how to remove yourself as a manager of someone else's Google business profile.
As a manager, you have access to the profile and can make changes to it, but there may come a time when you need to relinquish that control.
Perhaps you're no longer working with the business or maybe the owner has found someone else to manage the profile. Whatever the reason may be, it's important to know how to remove yourself as a manager in a timely and efficient manner.
In this video, we'll walk you through the steps to do just that, so let's get started!
Transcript:
Hi guys, I've been asked a couple of times this week on how to remove yourself as a manager from someone else's Google Business page. Okay, I will show you how to do it, as I have to remove myself from this business. It's an old client from years ago, so it's a good tester.
First of all, go to Google, type in their name, their business name, so that you get this panel on the right, but more importantly, this little control panel here. Obviously, make sure it's for the correct business. Within this little panel here, click the three dots to the right. Go to Business Profile Settings. And within there, you'll see Managers. Go in there, find yourself, and hit Stop Managing. Stop managing this profile. Confirm.
Done. I no longer manage that. And that is how it's done. Thank you very much. Bye.